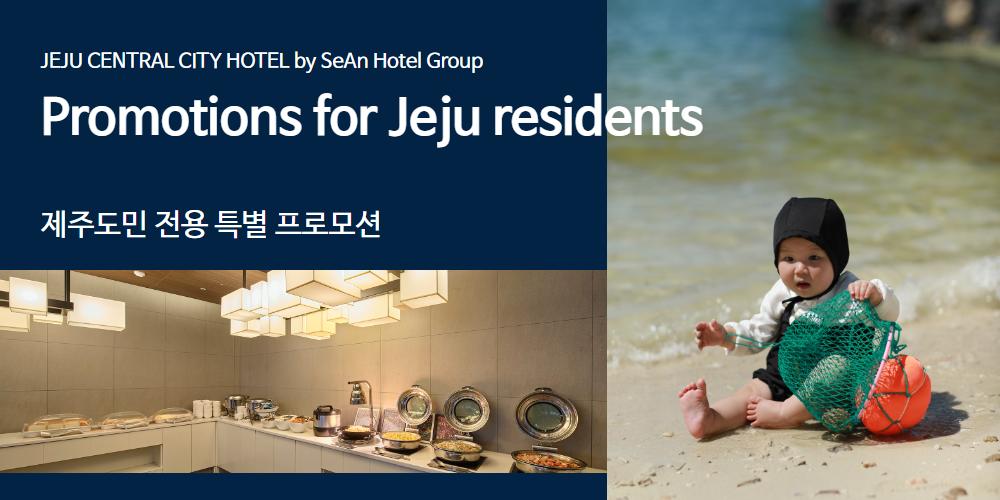 / Promotion for Jeju residents only /
what
Promotion for Jeju residents only
Free breakfast for the number of people staying in the room!
How
Please let hotel know that you live in Jeju Island
At least one of guests!
when you check-in!
Show that your current address is Jeju Island through your ID!
(resident registration card, driver's license, etc)
How to book
Please choose the "Promotion for Jeju residents only"
on the SeAn Hotel Group.com
Notice
Depending on the hotel operation status, closing or price may change in advance.
The number of guests per room and free breakfast cannot exceed the maximum number of guests per room.
Inquiry
JEJU CENTRAL CITY HOTEL
TEL. 82-64-786-0000 (Front-desk)
TEL. 82-2-3413-9387 (Reservation team)
EMAIL. city@hotelsean.com