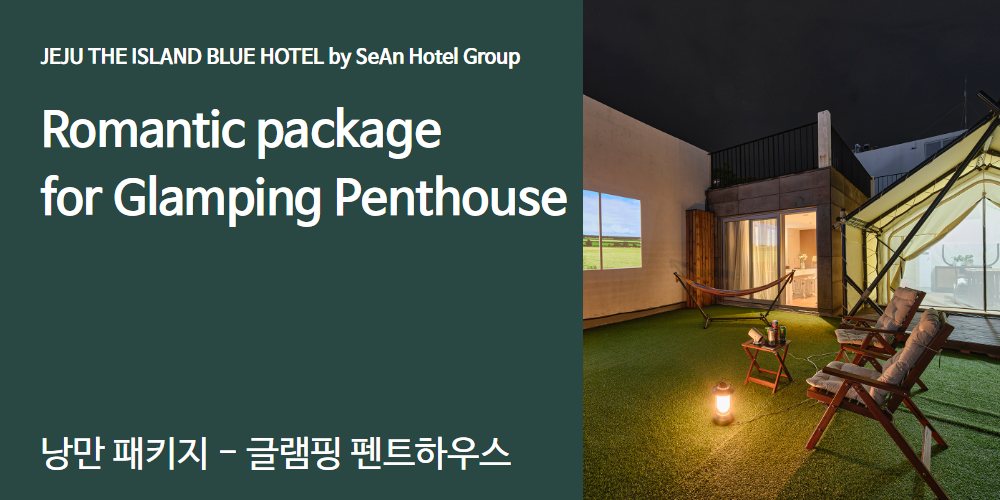 / Romantic package for Glamping Penthouse /
What
Glamping Penthouse Room + Breakfast for 4 people + Grill and charcoal fee included
+ 1 bottle of wine + Samsung Freestyle rental (beam projector)
/ Special notice for Glamping Penthouse /
1. Capacity : up to 4 people (cannot exceed 4 people)
(More than 4 people may be moved out without refund)
2. When using grill & charcoal, be sure to ask the hotel staff.
For safety reasons, direct ignition by customers is not allowed.
3. In case of natural disasters or rain,
it may not be possible to use the terrace or grill & charcoal.
4. It is not immediately confirmed at the time of reservation,
after checking the room at the hotel,
a "reservation confirmation notice" will be sent separately.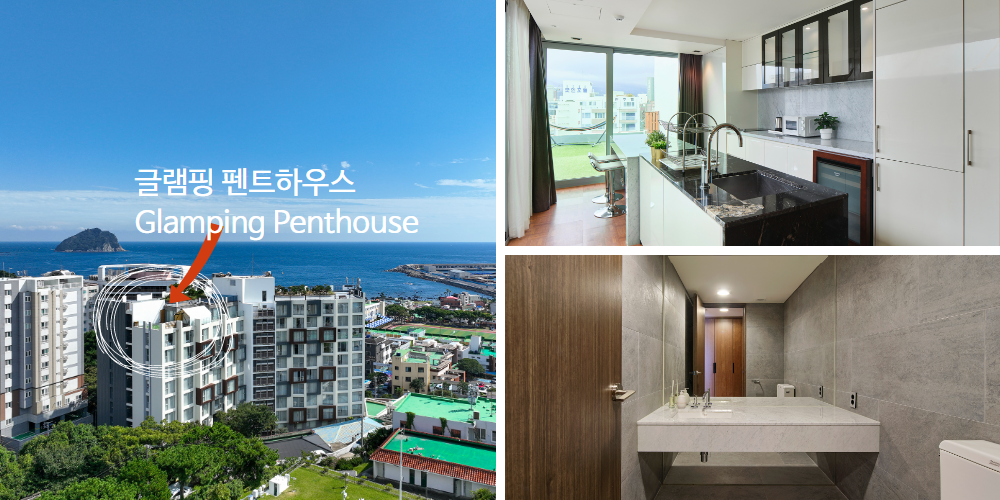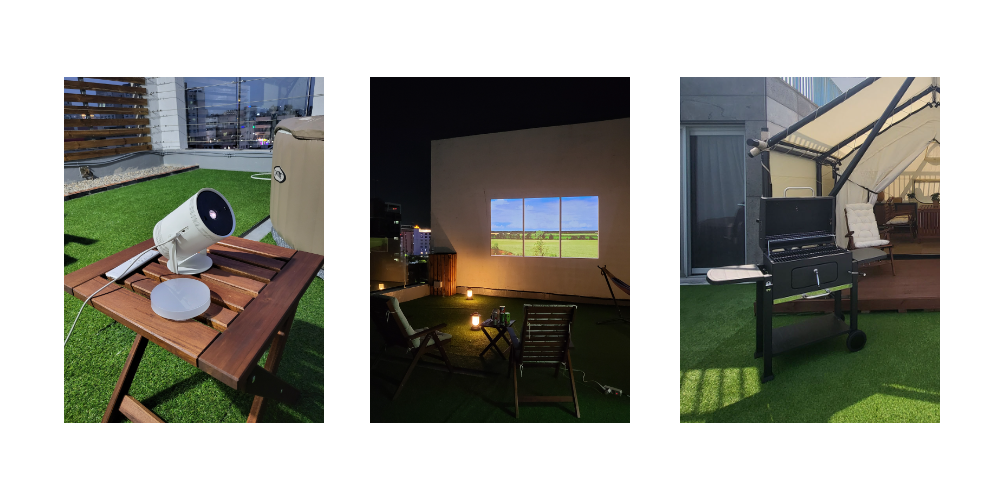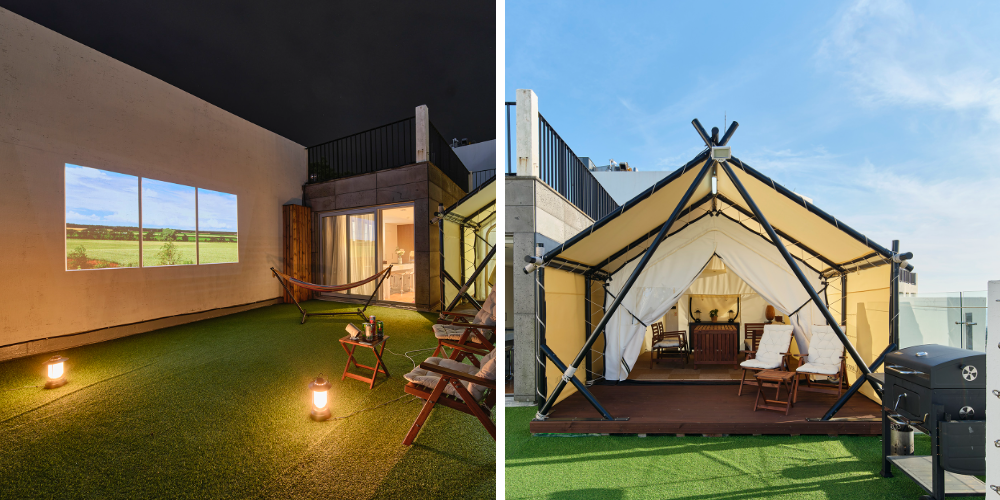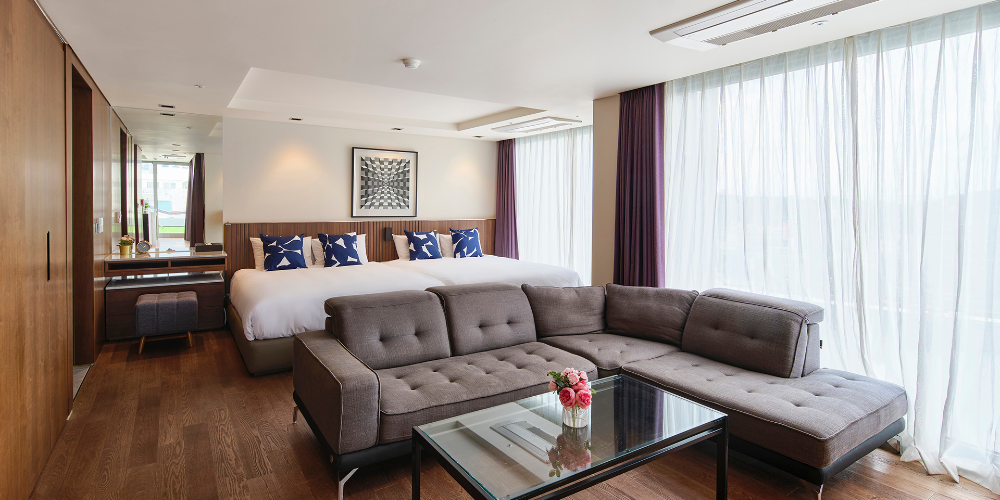 For more details of Glamping Penthouse - CLICK >
How to book
Please select "Romantic Package for Glamping Penthouse" on the SeAn Hotel Group.com
Notice
Depending on the hotel operation status, it may be closed in advance or the amount may vary.
Inquiry
Jeju The Island Blue Hotel
TEL. 82-64-762-6532 (front-desk)
TEL. 82-2-3413-9340 (reservation team)
EMAIL. blue@hotelsean.com