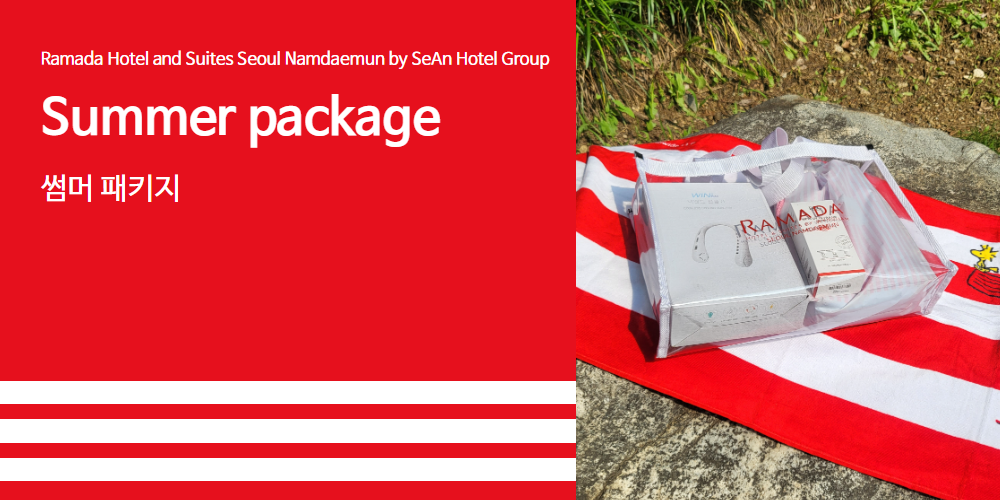 / Summer Package /
What
Room + Breakfast + Beach bag + Sun cream + Beach towel + Portable neck band fan
Room type :
Deluxe Double, Premier Twin, Premier Triple, Premier Family, Premier Quadruple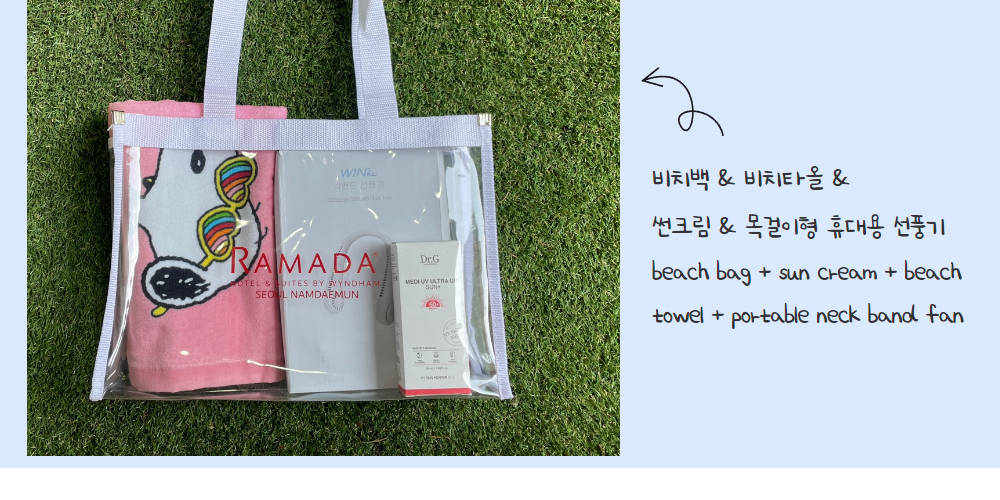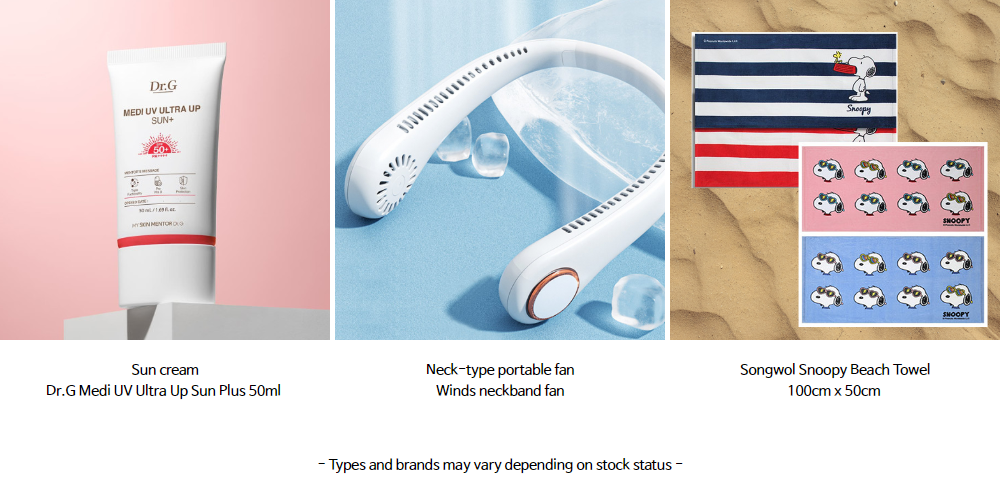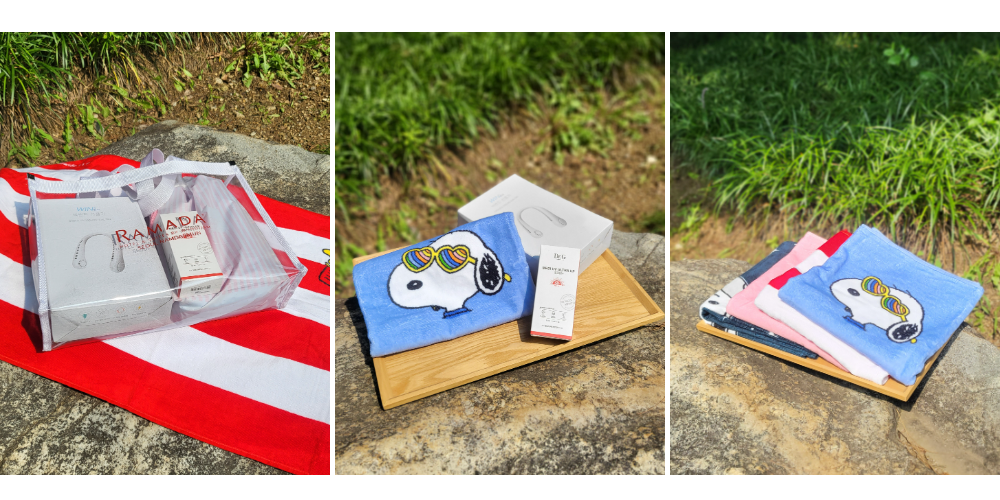 When
Reservation/stay period: ~ until closing
How to book
Please choose the "summer package" on SeAn Hotel Group.com
Notice
Closure or price may change in advance depending on the hotel operation status.
Breakfast is provided daily for the standard number of people during the stay.
Regardless of the length of stay,
one set of summer package items is provided per room.
Inquiry
RAMADA HOTEL & SUITES SEOUL NAMDAEMUN
TEL. reservations@ramadanamdaemun.com
EMAIL. 82-2-775-7177